Edmonds Property Management
---
Let Us Manage Your Edmonds Rental Property
Seattle's Property Management, a subset of The Bronson Group, is a locally owned professional management company focusing on residential rental homes and small multiplexes. We understand the complex aspects of owning and managing rental houses and apartments. Our focus is maximizing investor return while providing residencies that tenants are proud to call home.
Seattle's Property Management combines the strength, efficiencies, and resources of a large corporation while maintaining a level of service, knowledge, and professionalism of a local company. We firmly believe in the values on which we are founded and strive to apply them every day and with every decision. Our operational expertise includes the professional management of homes, condos, townhomes and apartments throughout the King & Snohomish County areas.
We understand local knowledge is key in driving maximum property performance and we work proactively to be the experts in our field. This allows us to respond quickly and effectively to constantly changing market conditions. With more than half of our investors and owners living outside of Washington, our goal is to provide a package of services that allow them the peace-of-mind of knowing their investment is in good hands.
The Benefits of using Seattle's Property Management
Advertising on Over 100 Relevant Websites
Tenant Screening and Placement
Lease Preparation and Signing
Rent and Security Deposit Collection
Property Maintenance
Lease Renewals
Move In / Out
Market Analysis Surveys
Posting 3-Day and 10-Day Notices
Monitor Lease Expirations
Organizing and Maintaining Complete Lease
Organizing and Maintaining Owner Files to RCW Regulation
HOA Rule and Regulation Enforcement
Pay Monthly Expenses: HOA, Utilities, Taxes
Monthly Financial Reporting
Brokerage Services
Core Duties as your Edmonds Property Manager:
Fill vacancies
Advertise your rental
Handle tenant inquiries
Background and credit investigations
Application processing
Lease signing
Full service repair
Rent collection
Accounting
Marketing – A Full Suite of Services

Dynamic Internet Marketing

Includes utilizing The Northwest Multiple Listing Service (NWMLS), Google AdSense, keyword optimization to ensure high "organic" search engine(s) ranking as well as posting your property to over 100 relevant websites including www.SeattlesPropertyManagement.com.

Effective Mobile Website

Having a mobile website is critical in today's business environment. Research has shown that 86% of all mobile users use their mobile devices when searching for rental homes. Seattle's Property Management recognizes this is a constant opportunity for our business to make a positive impression on prospective tenants and ensure higher visibility for our clients.

Our Technology

Seattle's Property Management invested heavily in technology systems to provide clients with the best services to manage their properties efficiently and effectively. For this purpose we have chosen the industry leading property management software; ©AppFolio.

Some of the benefits that we are able to pass on to you:

We can respond faster and provide better service to both owners and tenants.

We can securely access information about all properties at any time and from anywhere. Sensitive data is securely housed in a state-of-art data center, and backed up regularly and automatically.

Monthly statements can be delivered to your email inbox, saving time and paper.

The statements are easy to read and provide you with a quick snapshot of your property details for the past month.

We address property maintenance issues faster.

We can create electronic work orders and communicate with vendors so we quickly solve issues.

You will be paid faster and more securely.

We are able to use electronic payments (ACH) to deposit funds directly into your bank account.

We can more effectively market your properties to fill vacancies sooner.

We can quickly and professionally advertise your properties on our website as well as over one-hundred other relevant websites with a quick one-click system.

Tenant Screening

We search four (4) areas of each tenant's background:

Credit. We generally look for a minimum credit score of 700.
Rental History. Ideally, at least two years of unblemished rental history.
Employment. The tenant(s) must make 3X the rent to qualify for our properties.
*Public records search. We run City, State, County and Federal background searches.

*Starting in February 2018 properties located in the City of Seattle will no longer be subject to criminal background checks due to recent legislative changes by the City.

Security Deposits

All security deposits are held at by our company in a pooled non-interest-bearing trust that is FDIC insured. The bank we utilize is in Seattle, WA and has been in business for over 70 years.

Lease Preparation

We'd all love to depend on a handshake agreement, but today's liability concerns necessitate leases and other documents that make a handshake more official. By including lease preparing in our full-service property management, you benefit from our well-vetted lease agreement. At Seattle's Property Management, we draw up leases each and every day, helping our clients secure and screen tenants before getting them to sign the lease that provides protection for both parties.

Financial Reporting

With our detailed financial reporting tools, it's never been easier to keep tabs on your investment. Log into your owner portal to view statements and stay in tune with how your investment is performing.
Inquire About Our Services
Seattle's Property Management is Committed to Comprehensive Service!
Maximizing Investor Return
We address vacancies and work orders promptly to ensure your investment is taken care of while minimizing client costs.
Proud to Call Home
We maintain your property, ensuring tenants are proud to come home to the properties that we manage.
Fast Statements & Payments
Our owner web portals and direct deposit technology make client statements and payments both paperless and seamless.
The Best Technology
Our team can securely access information about all properties at any time and from anywhere, providing the best service.
Professional & Personable
As a mid-sized property management company, our clients enjoy the capabilities of a large firm with a local feel.
Seasoned & Knowledgeable
Our licensed property managers bring their many years' of professional experience to benefit your bottom line.
What Our Clients Have To Say
Edmonds Area Information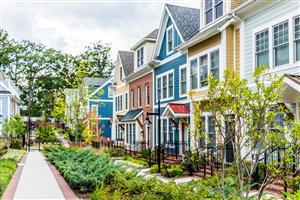 Edmonds is a city in Snohomish County, Washington, United States. It is located in the southwest corner of the county, facing Puget Sound and the Olympic Mountains to the west. The city is part of the Seattle metropolitan area and is located 15 miles (24 km) north of Seattle and 18 miles (29 km) southwest of Everett. With a population of 39,709 residents in 2010 U.S. census, Edmonds is the fourth most populous city in the county. The estimated population in 2015 was 40,490.
Edmonds hosts a variety of parks, including a dog park, a small skate park, a salt marsh and the Edmonds Underwater Park. Edmonds Marsh is one of the few remaining urban saltwater estuaries in the Puget Sound area and is the first station on the Cascade Loop of Audubon Washington's Great Washington State Birding Trail. Source Wikipedia
Areas We Serve